Silicone Wristbands - Accessories For Your Beliefs
Views: 110 Author: Desent Publish Time: 2016-12-27 Origin: Desent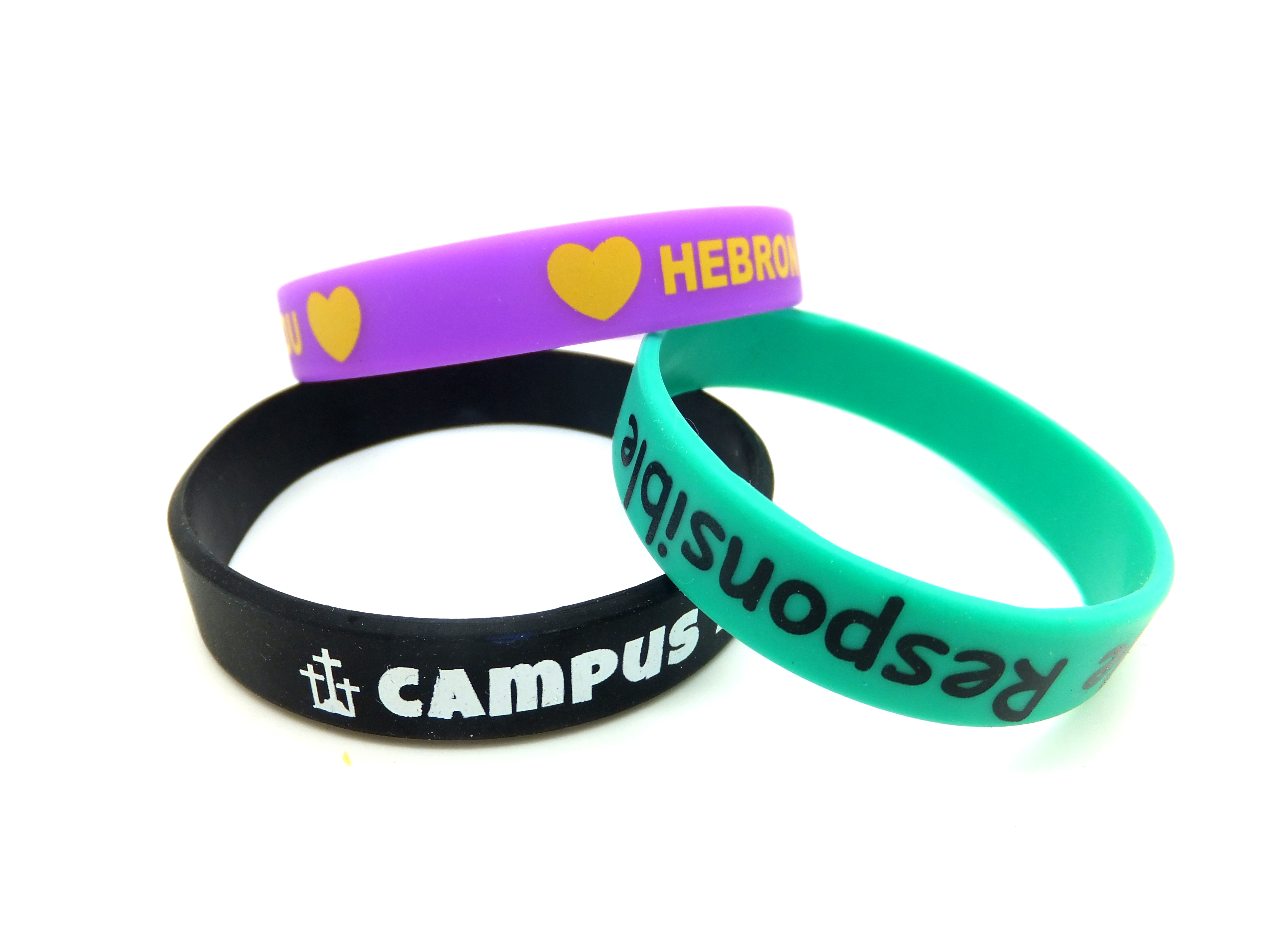 Since the time when the yellow silicone wristbands emblazoned with the term "Livestrong" appeared nearly four years ago, the accessories industry was forever changed. From simply being a fashion statement, silicone wristbands have become a great opportunity for cause-oriented groups to make their affirmations and beliefs heard.

As soon as these silicone wristbands hit the market, everyone saw the potential to raise more funds and show support for a particular cause they believe in. At the very least, these silicone wristbands are great in promoting awareness of particular issues. People favor producing as well as buying these silicone wristbands because they are quite easy to make, are not very expensive at all and can be personalized in a variety of ways.

These silicone wristbands also come in endless colors and there should be one which can help represent whatever group as well as cause that you belong to. These silicone wristbands have the look and feel of rubber but none of the rough style associated with it. On the contrary, they are quite stylish and hip as what most market studies currently show. Silicone wristbands are made of a flexible loop material which you can easily stretch to fit on your wrists.

It is actually quite difficult for a person to lose his silicone wristbands because it does not have any ends that are fastened together. As mentioned earlier, these silicone wristbands are quite cheap to produce. A lot of manufacturers actually have very reasonable prices when it comes to bulk orders of these silicone wristbands and you can also have a lot of colors to choose from.

A lot of the colors that were pre-chosen to represent specific causes are actually those of the simpler kind. For example, the silicone wristbands that are from the Livestrong line are a plain yellow. The plain pink ones are used for the breast cancer awareness silicone wristbands. The popular camouflage version of the silicone wristbands or the green ones is used by the Armed Forces and provides them with more support.

Just like Lance Armstrong and his foundation, more institutions are taking their cue and using these silicone wristbands to strengthen their causes. Everyone is definitely riding on the high that is brought about by these wristbands, and the profits that they make out of it are indeed very good. If you want to show awareness to a cause, you can make your own wristband. On the other hand, if you find yourself already aligned to a particular cause, you can buy one for yourself.

Simply look for information on the Internet and find out what particular colors are associated with the cause or belief you affiliate with and purchase a wristband for it. And of course, there is no excuse for you to get one since it is very cheap. In fact, you can even get several types of wristbands for all the causes that you believe in and support. Such is a great way to show people that you care about issues and do your own part in making change happen.