Camping Tents - Finding the Right One
Views: 101 Author: Desent Publish Time: 2017-01-17 Origin: Desent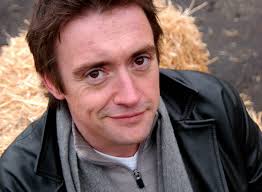 Ask yourself what camping scenario will I be using my tent in?

1. Where and how will I use my tent? Will I be backpacking, hiking or family camping? Consider transportation and durability.

2. What are the weather conditions likely to be? Consider the most extreme weather conditions you are likely to encounter.

3. Is weight an issue? If you are backpacking and hiking lightweight, compact and portable features need to be considered.

4. How many people in my group? Determine the appropriate style and size.

5. Do I need or want more interior space? Do you have activity gear? Consider the sleeping space and comfort of the tent.

6. How often will I be using my tent? Frequency is directly proportional to durability.

I have created a flow chart in my website articles page that may help guide you through deciding which camping tent is the better option for you. Go to the articles pages and click on Camping Tents - Finding the Right One Flowchart.

Size and Scope

Personal preferences dictate the size of your camping tents. It is important to check the height specification before deciding, since this will determine whether you can sit, kneel or stand inside your tent. If you need to stand in your tent it is best to purchase a tent at least 7' high. On the other hand some people want to be close and cozy therefore will require a much smaller tent. However, it is wise to purchase a tent greater than your anticipated needs.

Camping tents are labeled 2-person, 3-person and so on. A tent labeled 2-person will accommodate two people sleeping side by side which does not allow for the addition of mattresses and gear. If you personally need more room and you also need space for your gear it is best to increase the mark by two to four thereby allowing for extra space.

Shape Camping tents come in four basic shapes:

A-Frame tents are freestanding, lightweight, simple construction and offer good ventilation. They are normally small and sleep two to three people, but floor space is poorly utilized.
Dome tents are constructed from a tent pole frame and lightweight fabric. They are simple to erect and are freestanding, utilizing guy ropes to keep the tent in place. They have a large internal space.
Tunnel tents use hoops arranged in series over which the fabric is stretched thereby creating a tunnel. They are the easiest style tent to pitch and offer the most internal space and height. They are one of the most robust and if staked correctly can be used in high winds and inclement weather thus making them most popular with hikers.
Ridged Frame tents are large family camping tents. They have a robust frame which is made of shock corded poles over which the tent fabric is hung. The wall fabric is usually made from nylon and polyester. The guy ropes hold the tent in place during inclement weather. These tents are usually large and roomy but they are more bulky to transport and are more difficult to set up. Ridged frame camping tents offer room for activity gear and are generally used by larger families on extended camping trips.

Types

The type of activity you participate in will determine the type of camping tents you should be considering. The table below shows characteristics of the types and applications of camping tents.

Solo • Lightweight • Compact • Easy set up • One person

Backpacking • Lightweight • Durable • Easy set up • 2 to 4 people

Recreation • Lightweight • Compact • Easy set up • Generally three season • 2 to 4 people

Expedition • Lightweight • Compact • Durable • Easy set up • Generally four season • 2 to 4 people

Family • Roomy - multiple rooms • Versatile • Well ventilated • Entry doors and large windows • Set up more difficult • Generally three season • 4 to 12 people

Season Ratings

Camping tents are rated 1-season, 3-season and all season. These ratings indicate the season in which it is best to use your tent. For instance, it is certainly not a good idea to go camping during winter in a 1-season tent.

One Season Tents or summer tents generally use a 2-pole frame making it lightweight for those who need to consider weight. The body of the tent incorporates a lot of mesh and the rain fly is not as long as other season tents thereby increasing the ventilation.

Three Season Tents are designed to be very versatile. These tents usually include a full rain fly which can be removed to improve ventilation. Three-season tents typically use a three-pole construction because it provides extra stability during heavy winds. These tents are very popular due to their versatility; however, they are not designed for cold winter weather.

Four Season or All Season Tents are basically three season tents that are better equipped for winter use. They are usually constructed with four poles for excellent stability under heavy winds and snows. Four season tents are the most versatile tents available, but they are also cost more than three season tents.

Features of Camping Tents

• Durable materials; expect seven to ten years if the tent is looked after.

• A full rain fly. Some camping trips can be shortened by inclement weather.

• Waterproof tent. After purchasing your tent make sure it is waterproof. Find the leaks, if any, and seal them before embarking on your camping trip

• Sufficient storage places, gear lofts, hanging space etc.

• Vestibule for gear storage and changing boots and clothes separate from the tent itself, particularly in rainy weather.

• Good ventilation; mesh, windows and doors to accommodate those hot steamy summer days and evenings.

• Sturdy construction to be able to withstand heavy rain, snow and winds.